The Black Hills of South Dakota is one of the most unique and beautiful areas of North America, It is also one of the few places in the country that offers something for everyone.
People who have been there in the past continue to return because there is such a huge variety of activities.
My husband and I have spent entire summers there, and still have not been able to see and do everything!
This article provides the highlights for you, but you should plan on spending as much time as possible in the hills to get the full benefit of your vacation.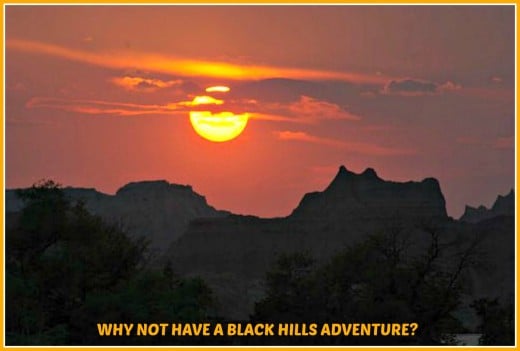 The Badlands and Wall Drug
The Black Hills is the real entry gate to the West. However, your vacation begins just East on Interstate 90 where you will find The Badlands National Park and the popular Wall Drug.
You will be tempted to bypass them, but don't do it. Both are well worth seeing and you can do so in less than a half day.
The Badlands
For a small entry fee, you can take a 35 mile drive through The Badlands National Park and enjoy its stunning, rugged beauty.
During your visit, you'll feel as though you've returned to the old West because the terrain is so wild and stark.
If you exit on the West side, you'll be right across the highway from the famous Wall Drugstore.
Wall Drug
If you stop at Wall Drug be sure to eat there.
Coffee is 5 cents a cup,
the hot roast beef sandwich is the best you'll ever eat and
the blueberry pie will melt in your mouth.
After you finish your meal, stroll around and view the magnificent Western art, the beautiful shops and the kid oriented back yard.
My husband and I actually met the founder, Ted Hustead, years ago. He gave us a book called "Free Ice Water: The Story of Wall Drug" that shows how Wall Drug grew from a small mom and pop drugstore into one of the most famous and well loved tourist attractions in the world. Mr. Hustead even autographed it for us.
This book is something we have treasured for years and has served as a wonderful reminder of the day when we met Mr. Hustead.
Things To Do In Rapid City
90 miles down the road, you'll find Rapid City where you can visit the
Sioux museum,
Chapel In the Hills,
Rapid River,
Ellsworth Air Force Base and
South Dakota School Of Mines.
The city also has a nice variety of restaurants as well as a beautiful mall.
For a real treat, take a tour of the Landstrom or Coleman manufacturing companies where you can watch their artisans create unique and exceptionally beautiful items of Black Hills Gold jewelry.
These make wonderful and enduring souvenirs for those who want something special to help them remember their Black Hills vacation.
In the past you could only purchase this type of jewelry locally in the Hills, but today you can get the same items from the same manufacturers online at Amazon. They are a pleasure to own and wear.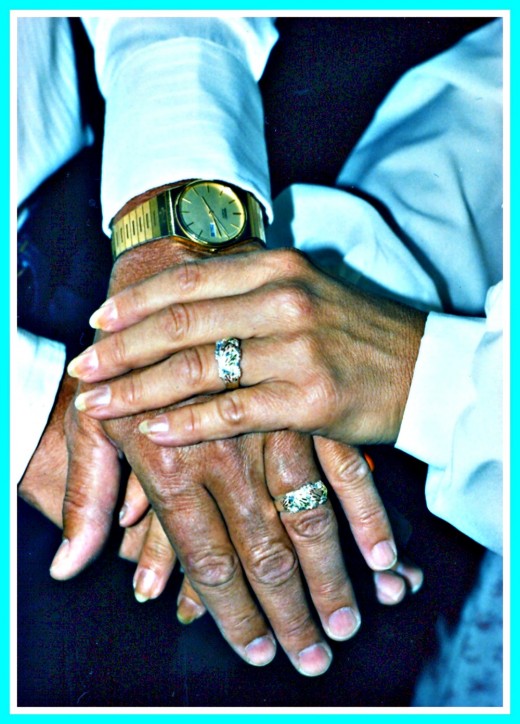 10K Black Hills Gold Mens Wedding Ring with Leaves from Landstrom - Size 12
This is the same ring in gold. Both are still sold, are unique and enduring. We have received countless compliments about them.
The Climb into The Hills
When you head West out of Rapid City on Route 16, you climb into the hills, which are rugged and lush with lodge pole pines.
Along the way, you'll see signs directing you to
Mt. Rushmore,
Crazy Horse Memorial,
Hill City,
Keystone,
Custer,
Lead,
Deadwood,
Sturgis and
Custer State Park
By reading both you'll have a better overview of all of them so that you can choose the spots you prefer to visit.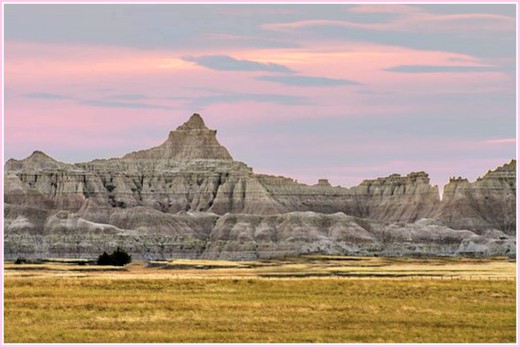 Hill City, Keystone, Lead, Deadwood, Sturgis And Custer
In the summer months, the small towns of Hill City, Keystone, Lead, Deadwood, Sturgis and Custer are crowded with visitors who can
browse the many tourist oriented stores,
dine in great restaurants like the Alpine Inn,
ride the 1880's train,
enjoy nature, wildlife and beautiful scenery in Custer State Park
do a little gambling or
learn about the rich history of each area.
On the way to visit Keystone and Hill City, they can also stop to see Mt. Rushmore and The Crazy Horse Memorial.
If tourists also take a few minutes to head up the hill from Deadwood, they can tour the famous Homestake Gold Mine in the town of Lead.
Clearly, the Black Hills offer all sorts of adventures for young and old alike. It's just a matter of taking the time to decide what you want to see and do with the amount of time you have available.
Deadwood
Deadwood is one of our all time favortie places to visit because it takes you back to a time when the West was wild and some of the most famous people in history were alive
Calamity Jane and Wild Bill Hickok rest side by side in Mt. Moriah Cemetery,
Number 10 Saloon (where Wild Bill got shot) is still open,
The Bullock Hotel is open for business and
there are small museums and historical artifacts everywhere that show visitors how people lived back in the day.
Also, many of the historic old buildings still stand, and the locals put on a good show during the summer months.
Every night at dusk, there is a reenactment of the killing of Wild Bill Hickok and a mock trial where Jack McCall is found guilty.
The gunfight is free to watch, but there is a fee for attending the trial.
However, jurists are chosen from the audience, so it's a great deal of fun.
Kids will love the shootout and adults will get a good laugh out of the trial. It's all great fun.
The Black Hills Are Worth Seeing
Visiting the Black Hills is an adventure like no other.
The time you spend there will take you to places where you will see buffalo running wild, cowboys, fabulous scenery and perhaps even treat yourself to a cowboy dinner show where you eat on tin plates, drink from tin cups and are served your meal cowboy style.
It's a wonderful area that has more to offer than has even been mentioned here.
There is no other place like it, so if you want a real adventure, the Black Hills is the perfect vacation spot for you!
I can't wait to go back!